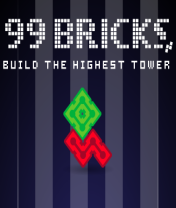 Description
Build the highest tower! With 99 Bricks at your disposal, how high will your tower be?
People who play 99 Bricks also like
Added: 2 years ago

Complete the exciting tales and find all the mini monkeys!

Added: 7 years ago

Defend your medieval ship from pirates attack. Armor your cannons and shoot down the enemy ships before they send you to the deep blue sea.

gems swap

-

1

Players online

Added: 8 years ago

In the game there are a grid of gems, you have to destroy the gems by swapping them.