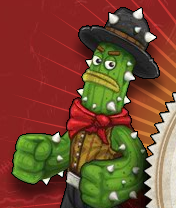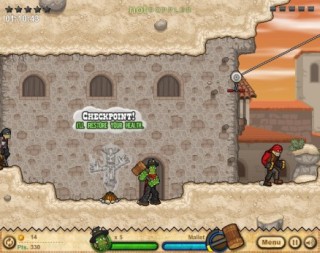 Description
Cactus McCoy returns for a brand-new epic adventure! After a struggle with rival treasure hunter Ella Windstorm, McCoy learns of the ruins of Calavera and the riches it holds in the distant lands to the south. When an ancient enemy appears and kidnaps Ella, McCoy sets out on an epic journey across the continent to find Ella and claim the treasure of Calavera. Once again, McCoy will have to run, jump, and fight his way through swarms of enemies across diverse areas, using anything he can find along the trail to help him reach the treasure.
Controls
Use the arrow keys to move, A to jump, S to attack. More information can be found in the in-game tutorial, and all keys can be changed in the Controls menu.
People who play Cactus McCoy 2 also like
Added: 5 years ago

When a routine treasure hunt goes awry, McCoy is transformed into a walking cactus by the ancient Curse of Thorns.

Mau Mau

-

102

Players online

Added: 11 years ago

Popular version of the classic UNO. Get rid of your cards first to win the game.

Added: 6 years ago

These birds are so hungry and have no strength to fly, can you shoot food to them to save them?