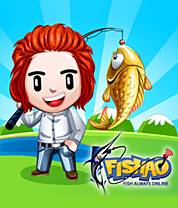 Hrá hráčov: 1 denne: 69
Pridané: pred 3 rokmi Od: Gamovation
Štítky: Športové, Simulácie, Dlhodobé, Pre najmenších, Webovky, Klasika, Automatovky, Stratégie, Adventury, Manažérske, Zábavné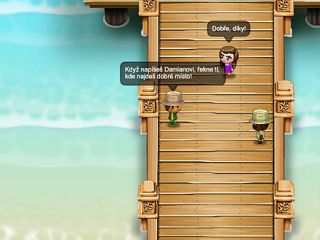 Popis
FISHAO: real-time multiplayer fishing
FISHAO is a real-time multiplayer fishing game. Everything happens in a wonderfully colourful and cute world, FISHAO is a game for everyone! You can play together in tournaments, complete your fishdex by catching all available fish in 10 different areas. Some areas are instantly available and some need to be unlocked.
You can trade rods, bait, items and looks with other players. Use gadgets like a fish radar to find the best fishing spots, or use a luck potion to increase the chances for catching very rare fish!
Welcome to the world of FISHAO!
Look forward to the following:
Real-time multiplayer play with 100+ friends at the same time
Chat, meet new friends and play cooperative mini games
Customize your own character
Compete in online tournaments
Complete your Fishdex
Play daily quests
Day and night system
Weather system
Video ukážky
Tým čo sa páči Fishao, sa páči tiež