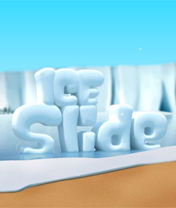 Description
Catapult your favourite polar animal as far as you can. Avoid the snowy hazards.
People who play Ice Slide also like
Taberinos

-

18

Players online

Added: 7 years ago

Clear the board by skillfully launching the ball. How far can you make it?

Tetroid 3

-

11

Players online

Added: 4 months ago

Tetroid is a more challenging and fun brain teaser for all ages.

Added: 3 months ago

Nesmíme zapomenout ani na druhý díl Tetroidu.